Build a Query​
You can build a query directly in Alloy Studio using its drag-and-drop environment, Query Builder. To create a query, right-click any class with mapped data and drag-and-drop the fields you want to the central panel. To execute the query, click play.
Create a Query​
Coming soon.
Test Querying your Data model​
Coming soon.
Core Features​
Class Explorer​
Coming soon.
Function Explorer​
The function explorer shows you all the functions you have defined and lets you drag and drop to selected panels in the query builder including the derviation projection columns.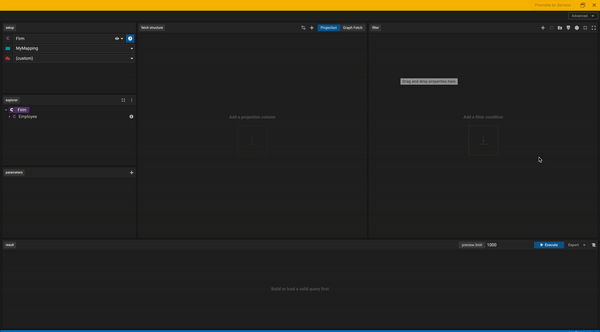 Parameters​
Parameters are variables assigned to your query. They are dynamic in nature and can change for each execution.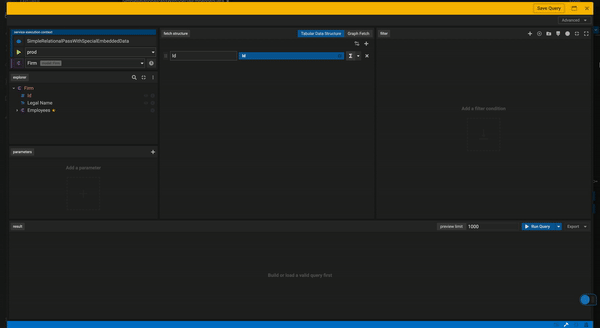 Constants​
Constants are static values set to a variable name that can be leveraged within your query. They remain the same for ALL executions.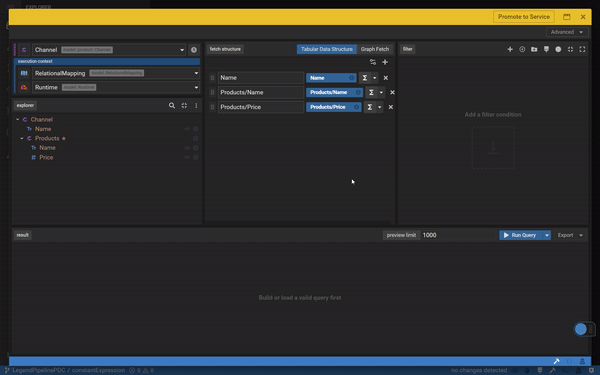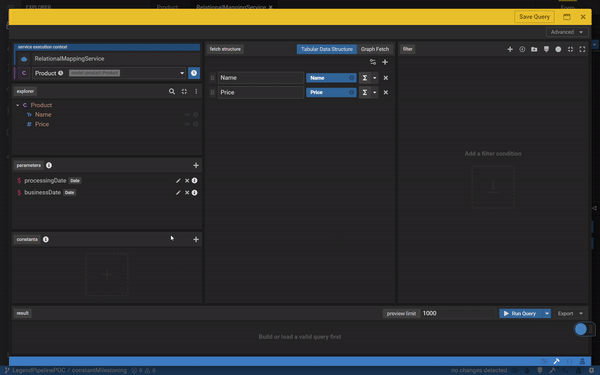 Filter​
Coming soon.
Milestoning​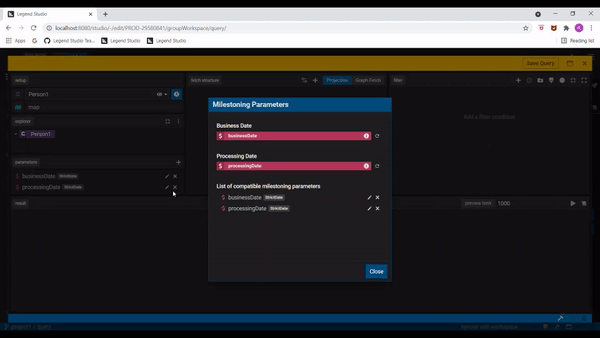 Watermark​
You can add a watermark to your query through the advanced options tab. If a watermark is present, a waterdrop icon will appear on the top left of your query and you can also edit your watermark by clicking that icon.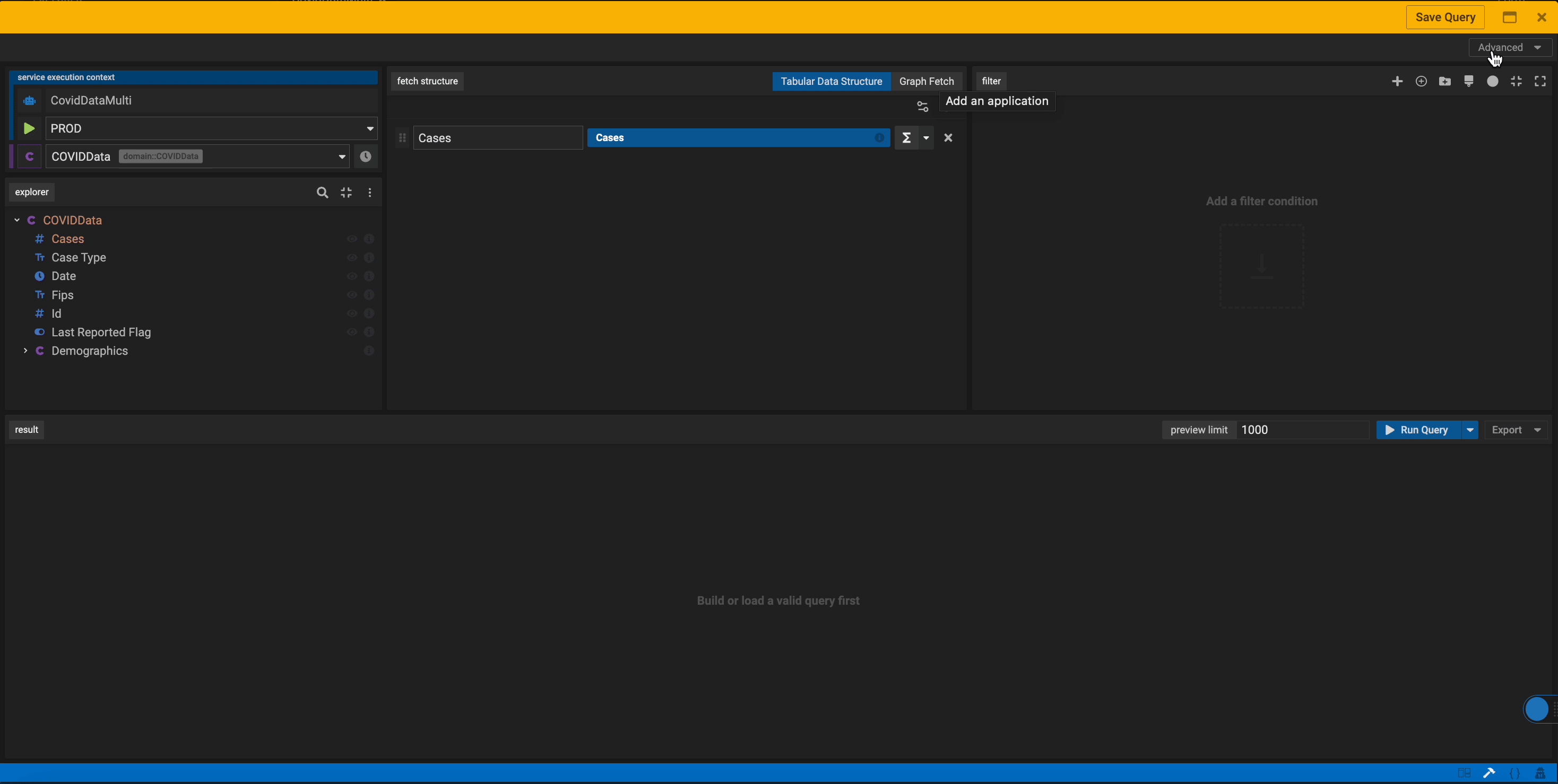 Fetch Structure - Tabular Data Structure​
Projection Columns​
Coming soon.
Post Filter​
You may add a filter that will be applied to your Tabular Data Structure Columns that were defined through the projection panel by adding a post-filter.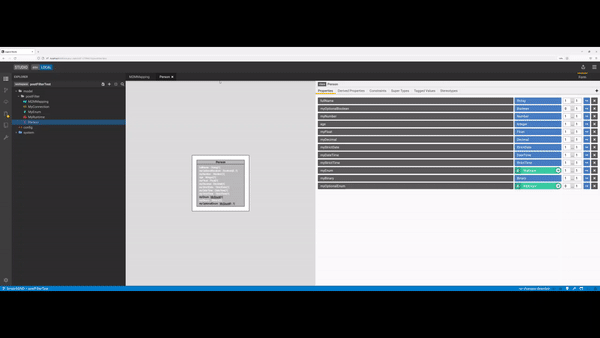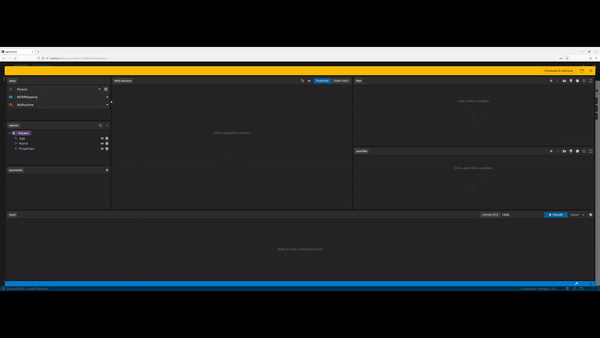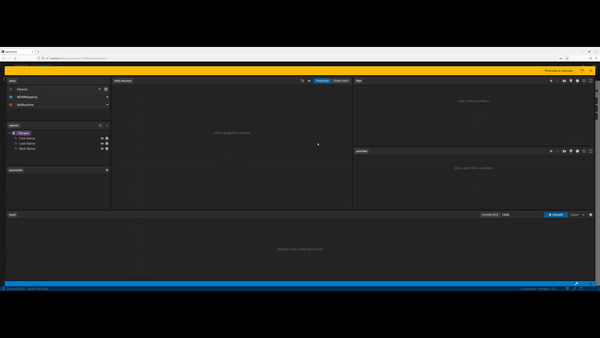 OLAP​
OLAP lets you add window columns to your query. See: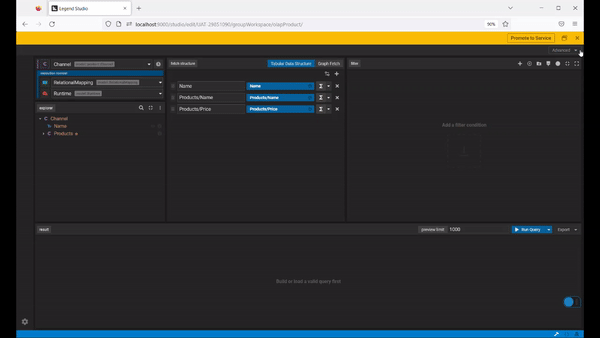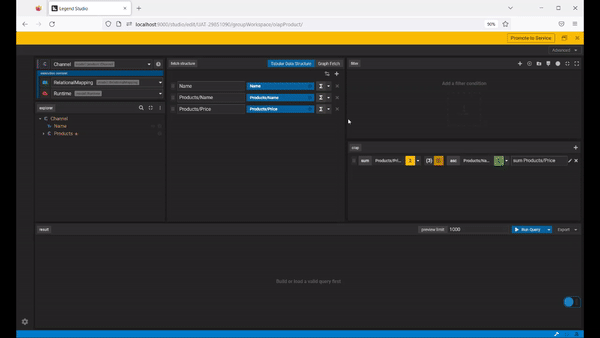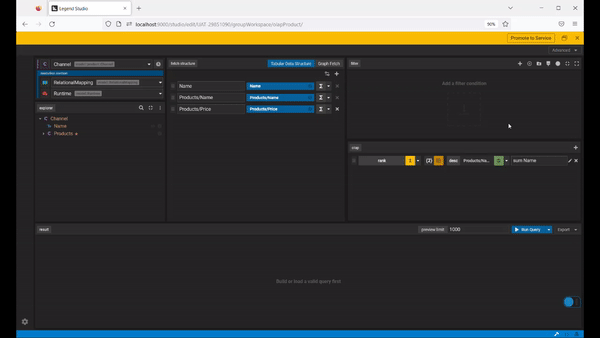 Result Modifiers​
Coming soon.
Fetch Structure - Graph Fetch​
Coming soon.
Open an Existing Query​
Coming soon.
Edit a Service Query​
Coming soon.
Executing Queries​
Query Data as of Specific Dates and Times​
Coming soon.
Apply operations, transformations, and calculations to your datasets in the Query Editor​
Coming soon.
Execute With Parameters​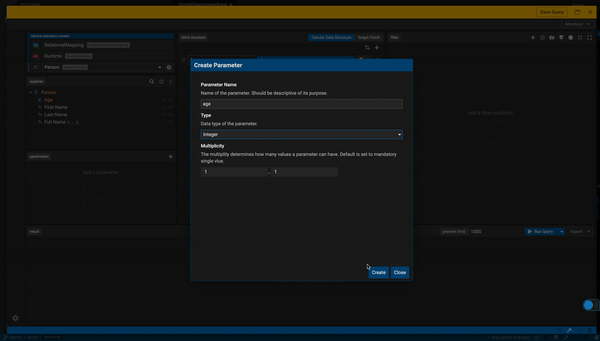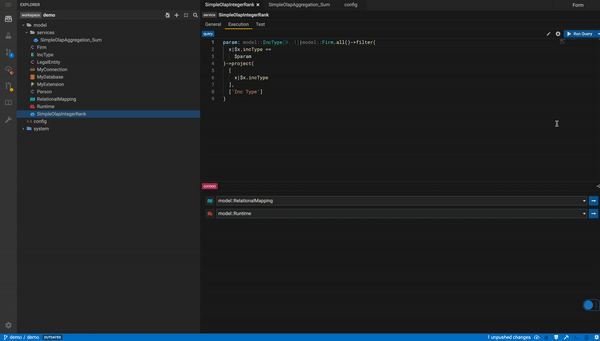 Export Data​
Once you are content with your data, you can also export to other types. For now we support exporting your query results to CSV.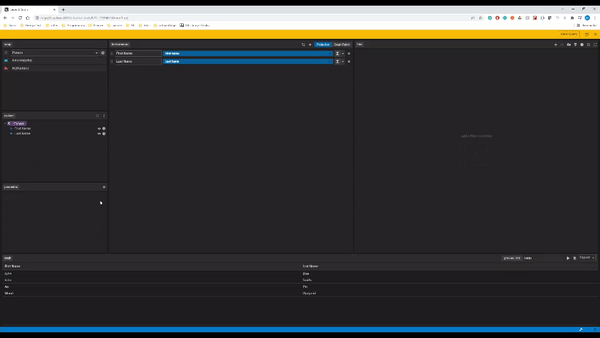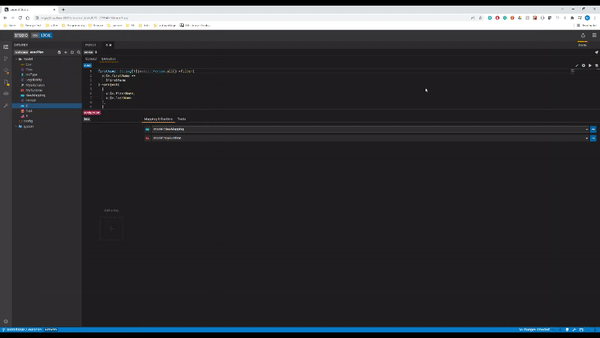 More​